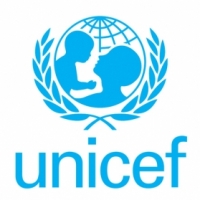 Foreign Mission Board partners with UNICEF to help African school children
By U.S. Fund for UNICEF | February 6, 2016
U.S. Fund for UNICEF Partners with Consortium of African American Faith-Based Leaders to Provide Children in Africa with Tools to Learn
Fundraising initiative to support UNICEF's K.I.N.D. fund to provide kids with desks, in addition to providing basic school supplies to students during Black History Month.
Send your donations for the Rise Up and Learn Mission Project to:
Foreign Mission Board
701 S. 19th Street
Philadelphia, PA 19146
NEW YORK, Feb. 1, 2016 /PRNewswire-USNewswire/ -- The U.S. Fund for UNICEF is jointly launching a new fundraising campaign with a consortium of faith-based leaders who represent some of the largest African American churches and religious organizations in the country.
Rise Up and Learn
will launch during Black History Month and aims to provide desks and scholarships for girls in Malawi through MSNBC host Lawrence O'Donnell's Kids in Need of Desks (K.I.N.D.) fund which launched in 2010. The initiative will also fundraise to provide students in Africa with basic school supplies such as pencils and notebooks.
"We are extremely proud to partner with prominent faith leaders from across the country to promote this important initiative. Every donation counts, no matter how small, and we are grateful to everyone for their support of UNICEF's efforts to provide access to a better quality education," said Edward G. Lloyd, Chief Operating and Chief Financial Officer of the U.S. Fund for UNICEF. "Millions of children across Africa struggle to learn while sitting on the floor. The K.I.N.D. initiative has already helped deliver nearly 150,000 desks to almost half of all students in need in Malawi."...
Members of the Faith-Based Leadership Consortium include: Bishop P.A. Brooks, First Assistant Presiding Bishop on the presidium of the Church of God in Christ, Inc.; Bishop Charles H. Ellis, III, Presiding Prelate of the Pentecostal Assemblies of the World, Inc.; Dr. Beverly Williams Glover, President of the International Association of Ministers' Wives and Ministers' Widows;
Rev. Dr. William B. Moore, Chairman of the Foreign Mission Board of the National Baptist Convention, USA, Inc
.; Dr. James C. Perkins, President of the Progressive National Baptist Convention, Inc.; and Dr. Remus E. Wright, Senior Pastor of The Fountain of Praise.
Read More
Back