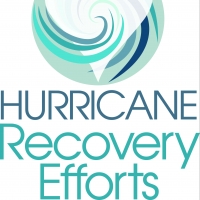 NBCUSA,Inc. Disaster Management Team in the Bahamas
September 6, 2019
Hurricane Dorian passed over the Bahamas on Tuesday morning (Sept. 3, 2019). The hurricane made landfall at 180 mph and intensified to a Category 5 before devastating the islands, Dorian weakened to a Category 3 as it continued its slow trek toward Florida. Early reports describe historic damage and initial report of five deaths in the Bahamas.

National Baptist Convention USA, Inc Disaster Management is assessing our disaster relief efforts once the storm pass.

"After the damage assessments we will know what kind of help will be needed. It might involve food, water, cleaning supplies, volunteers and financial resources -- you can imagine what the needs might be based on a storm like this."

NBC USA Disaster Management will be seeking volunteers that are available to assist with clean up and repair as a part of the recovery efforts of impacted communities. There will be volunteer needs as the storm moves north leaving Florida and the Bahamas to assist in the relief effort.

We will be encouraging our churches in particular in the southern and southeastern USA to help with the collections of cleaning supplies, diapers, wipes, hand sanitizer, paper towers, and making donations of financial resources to help NBC USA disaster relief efforts. For more information visit www.ready.gov

The National Baptist Convention, USA, Inc. is one of the largest religious organizations among African Americans. The convention has over 33,000 churches and nearly 8,000,000 members in most communities around the country. The National Baptist Convention, USA, Inc. organizes fundraising and other supportive activities to assist our brothers and sisters across the United States and all over the world in the face of natural and man-made disasters. Your generous support of time, money and other resources goes a long way in helping those in need.

Click here to donate.

Back