From the Desk of
Sister Cynthia P. Smith, Woman's Auxiliary President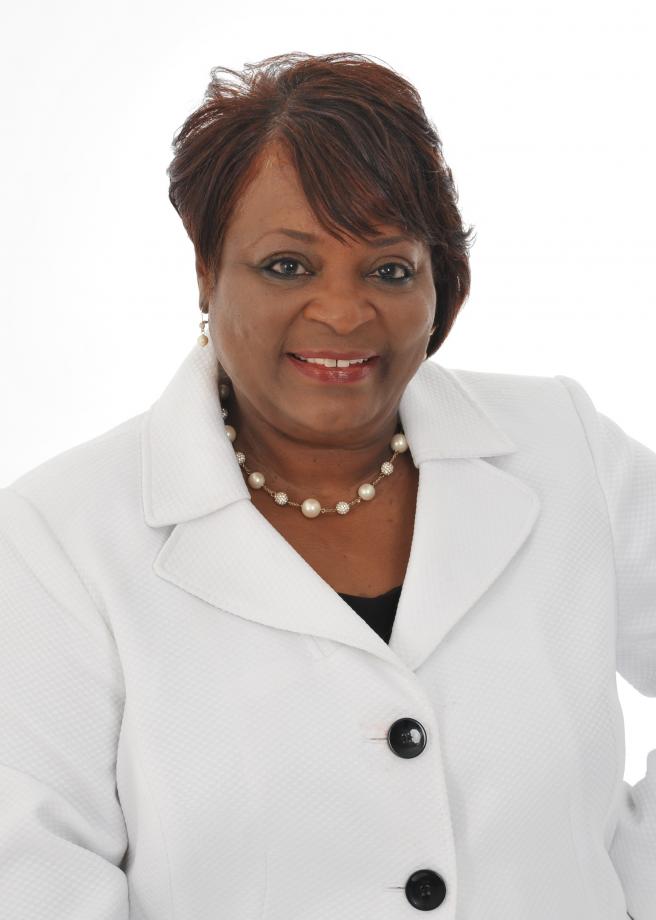 December, 2017
Happy Holidays National Baptist Sisters and NBC Family,
How blessed we are to experience the Joy of Christmas. Jesus is Our Joy!
As we approach the end of this year, we are thankful for all of our yesterdays and look forward to what we can do for Him in 2018.
Thank you for your cooperation and participation with our various projects throughout the year. Please consult with your District and State Presidents if you are not sure about something the Woman's Auxiliary is doing. These Presidents are our direct contacts. Our Woman's Auxiliary Office Staff is also there to serve you and address your concerns. It is our desire to keep an open line of communication.
We look forward to seeing many of you in Mobile, Alabama January 8-11, 2018 during the Mid- Winter Board Meeting. If you have not received your hotel assignment, that information should arrive soon. For the benefit of those women arriving before Monday and are looking for a Worship Service, I will pass on to you the place where we will worship by email soon. Our first gathering is the Women Board Meeting, Monday, January 8, 2018 @ 4 p.m. The Board Meeting will take place at the Mobile Convention Center in the East/West Ballroom and is open to all women. The Women's Tuesday and Wednesday Sessions will take place at the Renaissance Hotel, Bon Secour Bay 2&3. We have three power-packed days including Breakout Groups and anointed messengers from God. Rev. Dr. Frank E. Ray, Sr. of Memphis, Tennessee will bring our Closing Message on Wednesday.
Tuesday Evening, January 9, 2018 we will join the Parent Body as the Convention worships together. It is then that we will honor our own Editor of The Mission (Quarterly Study Guide), Sister Paulyne Y. Campbell for 20 Years of Service. I'm asking on that evening that the women wear shades of blue and silver for our unity colors. We are requesting an area that we can be seated together.
Reminders:
World Day of Prayer Financial Reports are due. A printed report will be available at the Board Meeting. Don't forget to complete a Personal Data Form so that we can stay in touch.
The death angel has visited us again. Please remember our sisters in prayer who had biological sisters transition over the past weeks. They are Convention First Lady, Sister Helen Young, Past West Regional Vice President, Sister Katie Webb and The Mission Editor, Sister Paulyne Y. Campbell along with others perhaps we are not aware of.
Pray for all sick, shut- in and those who desire to be physically present with us but are unable. Love and prayers are extended to Sister Denise Stallworth, President of United Missionary Baptist State Convention of Ohio as she recovers.
Happy Birthday to all sisters born in December!
Remember our President, Dr. Jerry Young, the Convention's Leadership and Constituency in your prayers.
In Sisterly Love,
Sister Cynthia P. Smith, President
"Envisioning the Future Exceptionally"
"And now abideth faith, hope, charity, these three; but the greatest of these is charity"
I Corinthians 13:13
Woman's Auxiliary News
The Woman's Auxiliary needs you to take a minute to update your personal data so that we have accurate contact information. Download the form by clicking on the image of the form. Save it to your …Read More
The Mission is the Official Quarterly Study Guide of the Woman's Auxiliary to the National Baptist Convention, USA, Inc. Sister Paulyne Y. Campbell is the Editor. The National Baptist …Read More