From the Desk of
Sister Cynthia P. Smith, Woman's Auxiliary President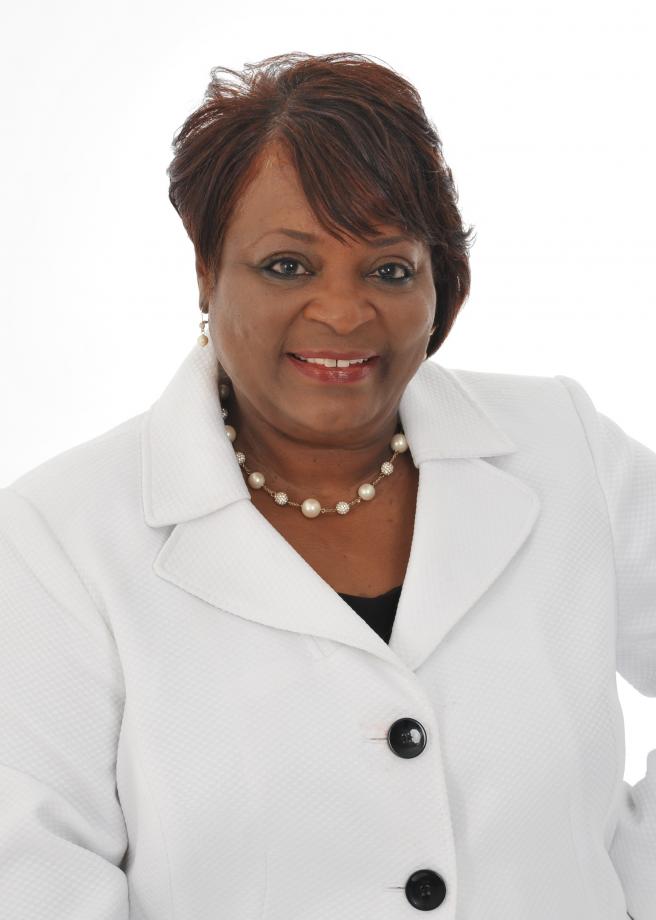 October, 2017
Hello National Baptist Sisters,
As the seasons change, we are thankful to serve a never-changing God who is the same today, yesterday and forever. Fall is here with all of its promises. We envision the future exceptionally for the Woman's Auxiliary, all for His Glory! We invite sisters to become active in this ministry. We are an all-inclusive ministry and we need each of you! If you have not returned the Woman's Auxiliary Personal Data Sheet, please do so. We will use your email address to share information with you.
We are excited to represent the National Baptist Convention USA Inc., Woman's Auxiliary when we attend the NABWU Assembly, October 19, 2017 through October 22, 2017 in Toronto, Canada. http://www.nabwu.org/ The Current Initiative: Let's make an impact on human trafficking! Human Trafficking is not just "over there." It is growing rapidly right here on our continent. It involves exploitation through force, coercion, threat, fraud or deception. Victims may be forced into labor, prostitution or some other form of servitude. NABWU represents over 4 million women. Our member bodies are all working together in this initiative. Together we will make a difference!
Women's Day of Prayer on a Spiritual Journey to Israel is November 1, 2017 through November 10, 2017. We need your prayers as we join in prayer with sisters from around the world, praying for those who are victims of uncomfortable living situations. Our Assistant, Sister Paulette Henderson will provide a day to day tracking of our pilgrimage by way of email.
I encourage all State Presidents to celebrate World Day of Prayer in your own way as we have done in the past. November 6, 2017, is the target day when all women are requested to be in prayer all around the world.
The National Baptist Convention USA Inc., Woman's Auxiliary will celebrate The Baptist World Alliance, World Day of Prayer as directed by your State President. The Women's Department of the Baptist World Alliance (BWA) is composed of 7 Continental Unions representing 193 national Baptist women's organizations from 156 countries. The 2017 program has been prepared by the Baptist Women's Union of Africa (BWUA). The program brochure and suggested activities are included. We thank God for the privilege of prayer. Monies collected are requested to be sent to the Woman's Auxiliary, National Baptist Convention at the address above by December 31, 2017. We will then send to the Baptist World Alliance proceeds from our collective efforts who will distribute to the different areas of need. A report of each state's financial contributions will be made available at the Mid-Winter Board Meeting.
Let us continue to pray for our President, Dr. Jerry Young and the leadership of the National Baptist Convention, the sick and shut in and the world.
A housing form for hotels during the Winter Board Meeting, January 9-12, 2018 is attached along with World Day of Prayer information.
Happy Birthday to all sisters born in October.
"Arise and Shine, when we rise up He shines through".
In Sisterly Love,
Sister Cynthia P. Smith, President
"Envisioning the Future Exceptionally"
"And now abideth faith, hope, charity, these three; but the greatest of these is charity"
I Corinthians 13:13
Events
Wednesday, November 1 – 12, 2017
All Day Event
Women's Day of Prayer Spiritual Journey to Israel You are invited to join the Woman's Auxiliary on a Spiritual Journey to Israel in celebration of the National Day of Prayer, November 1-10 or 12, 2017. For more information, ...
Read More