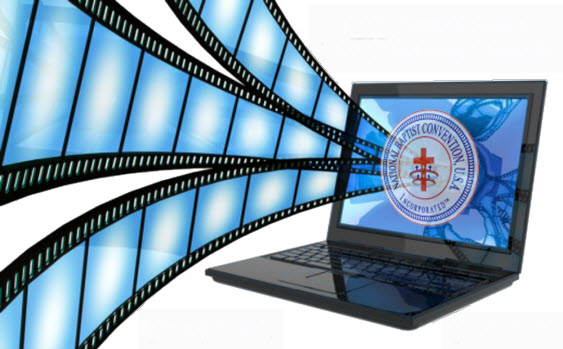 Streaming Schedule
Tuesday, January 14, 2020
9:00 AM Devotional Message (Rev. Ervin Millsaps, IL)
11:00 AM President's Perspective (President Jerry Young, MS)
11:25 AM Sermon (Rev. Isiac Jackson, MS)
7:00 PM Installation Service (Rev. Paul Msiza)

Wednesday, January 15, 2020
2:00 PM Seminar - "

What to Do and Say When A Member Discloses Something Legally Sensitive

" (Atty. Charlene Priester)
3:45 PM Sermon (Rev. Lindsay E. Curtis, CT)

7:00 PM Worship Service (All auxiliaries) (Rev. Wallace Mills, Jr., MI)
When the sessions are live,
click on the image below to view them
---


Want to See More? Support Online Streaming of Events.
The National Baptist Convention is pleased to offer live online streaming of select sessions at the 114th Congress of Christian Education Annual Session in Baltimore, Maryland. While the live streaming is offered at no charge, there are costs associated with providing this service.
Please consider making a tax deductible offering to the NBC, USA, Inc. to help defray the costs.
The link to our online payment form is: