2017 Black History Resources
National Museum of African American History & Culture: A Virtual Tour
---
Edutopia
Black History Month provides a great opportunity for students to explore and learn more about a variety of issues. But it's important that teachers "reinforce that 'black history' is American history," writes Pat Russo in Do's and Don'ts of Teaching Black History Month. Russo's article is a great place to start when determining how to best incorporate black history into your lesson plans. Really, it's a topic that should be incorporated throughout the year, Russo writes, but in February, teachers can dig deeper, provide students with more context, and connect the past to the present.
Every year since 1928, the
Association for the Study of African American Life and History
has provided a theme for Black History Month. This year, we'll celebrate the 101st Black History Month, and the theme is "Hallowed Grounds: Sites of African American Memories." Here are some resources for diving into that theme.
Photo credit: Sɨℓνεя Sɦɨɳε (silverchild24 resident) via flickr (CC BY-SA 2.0)
---


African American Gospel How Black History Month Came to Be
---

Wardlaw Brothers Tribute to Black History



---

History.com

Each year in the United States, February is dedicated as Black History Month. What began as the grassroots effort of African-American historian Carter G. Woodson has grown into a national time to honor the triumphs and struggles of African Americans throughout history.

Black History Month began as "Negro History Week," which was created in 1926 by Carter G. Woodson, a noted African American historian, scholar, educator, and publisher. It became a month-long celebration in 1976. The month of February was chosen to coincide with the birthdays of Frederick Douglass and Abraham Lincoln…
Click to visit our selection of video on Black History
.
---

The History of Black History


---
---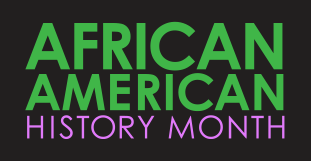 ---



PBS Black Culture Connection: Ten Little Known Black History Facts
---

A History of Gospel Music
---
African-American Church Music: Beyond the Myths
---



The Black Church – A Brief History
---




God in America: The Black Church
---
BlackPast.org

This 13,000 page reference center is dedicated to providing information to the general public on African American history and on the history of the more than one billion people of African ancestry around the world. Visit BlackPast.org
---
Hymn Lining: A Disappearing African American Tradition
This African American History Month, meet Troy Demps, 86, who is trying to preserve the haunting art of "hymn-lining". A celebrated tradition that dates back to slavery, hymn lining incorporates African tonal languages and rhythmic and percussive hand clapping and stomping.
---
Odyssey Networks: Rev. James Forbes Jr.: Why Black History Month
Black History Month is celebrated in the United States all throughout February. When there has been a time in a country's life when "difference" suggested "deficiency," says the Rev. Dr. James Forbes Jr., history "cries out for an opportunity" to celebrate the richness of the formerly closed-off culture. Dr. Forbes is president and founder of the Healing of the Nations Foundation and senior minister emeritus of The Riverside Church in New York City.
More on Odyssey Networks:
---

LIFE and Civil Rights: Anatomy of a Protest, Virginia, 1960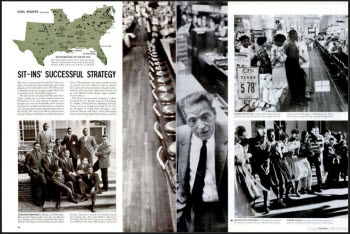 ...Here, as Black History Month kicks off, LIFE.com presents a gallery of photos — many of which never ran in LIFE magazine — from a series of protests and sit-ins in Petersburg, Virgina, in May 1960, and from a broader-themed planning conference sponsored by Martin Luther King Jr. and the Southern Christian leadership Council at Atlanta University earlier that month. The pictures, by LIFE's Howard Sochurek — a Princeton grad, Neiman Fellow at Harvard and WWII Army vet — capture one small but significant exemplar of the sit-in phenomenon, as well as some of the unusual training methods that potential sitters-in endured before taking to the streets and to the seats... Read more
---