National Baptist Congress Scholarship Program
2019 Scholarship Information - High School Seniors
Scholarship Recipients:
Amanda Nicole Marion - Mount Nebo MB Church, Omaha, NE
Breann Pearson - Leland MB Church, Birmingham, AL
Morgan Danielle Quates - Bethel Baptist Church - Pratt City, Birmingham, AL

Introducing the 2016 National Baptist Congress Scholarship Recipients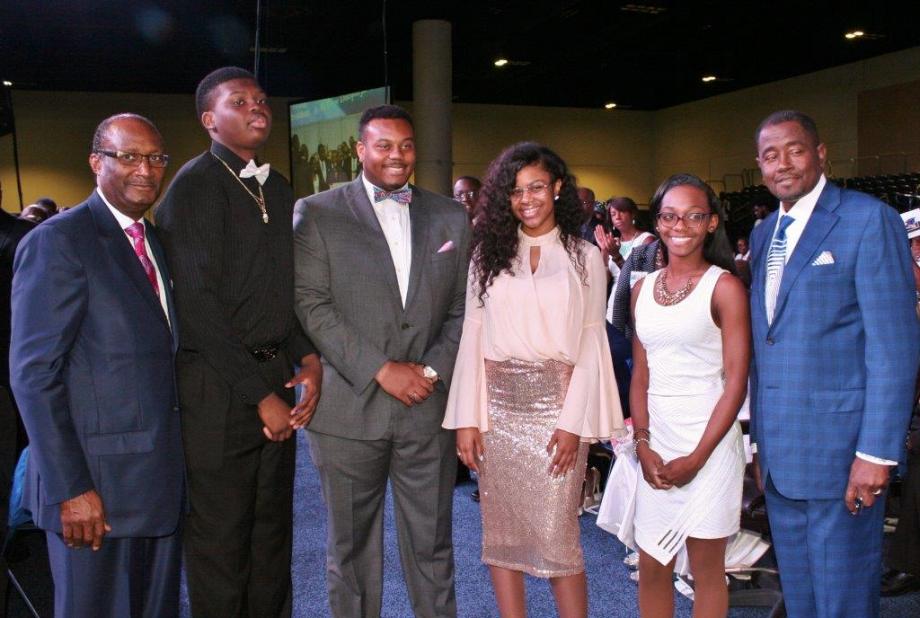 Congress Scholarship Recipients are presented to the general assembly during the Congress President's Hour at the 2016 Congress of Christian Education Annual Session.
Skip to the 2017 Guidelines and Application

Dr. Jerry Young Award
Derek G. Ballard, Jr.


Unity Baptist Church
Rev. Dr. Lee C. Winfry, Sr.
Detroit, MI
Wolverine Convention
Rev. Dr. Cullian Hill, President
Freshman, Oakland University


Midwest Region
Megan Barnes


Antioch Missionary Baptist Church
Rev. Dr. Carsie E. Barnes, III
Chicago, IL
Baptist General State Convention
Dr. William H. Foster, Jr., President
Freshman, Howard University, Washington, DC


Southeast Region
Brittany Cooper

Antioch Missionary Baptist
Dr. Jimmy L. Bryant
Miami, FL
Florida General Baptist Convention, Inc.
Dr. Jimmy L. Bryant, President
Sophomore, Florida Agricultural and Technical University


Southwest Region
Robert A. Sellers, Jr.

Friendship Baptist Church
Rev. Robert A. Sellers, Sr.
Homewood, AL
Alabama State Missionary Baptist Convention
Rev. Dr. C. Michael Washington, President
Freshman, The University of Alabama at Birmingham
---


2020 Scholarship Information -- Coming Soon!!
The National Baptist Congress of Christian Education Scholarship Program is an innovative program that offers opportunities for high school seniors and college students in each state to submit scholarship applications.
The Scholarship Commission will evaluate each state applicant based on the criteria outlined in the application packet. Evaluations are based on the following criteria: GPA, curriculum, church participation, community participation, recommendations, essay, SAT/ACT score, state contribution to the scholarship initiative and attendance at NBBC-CE.
Each State Congress may submit applications to the National Scholarship Commission. All applications must be typed and submitted in the original format. (Emailed or faxed applications are not acceptable).
The award will consist of one five thousand dollar ($5,000) scholarship to each of the six regions (Mid west, Northeast, Southeast, Northwest, Southwest, West and Far west) of the National Baptist Convention. One scholarship will be awarded to a student in the name of Dr. Jerry Young, the National Baptist Convention President.
Applications are to be submitted to the National Baptist Scholarship Commission and postmarked by -TBD
---